no, you did not read the title wrong. i am very much having a breakdown and ranting about it on my blog.
(in my defense, i already warned that i would also post about my high school struggles and it's your fault for following me if you didn't want to hear about these kinds of stuff 😛)
soooo.
i'm going to a new school for the new grade but it's not gonna be a whole new-school-experience kind of thing because almost all my friends are gonna be there too and it's more of an academy rather than a school.
today was technically the first day but since i have loose motions (not fun) and i haven't been feeling better, my parents thought i was better off staying at home.
but all my friends obviously went and the experiences i've heard from them are NOT GOOD. at all. in fact on a scale of 0 to 10, it would be a -5.
it's not like the teachers are bad, or the washrooms are disgusting or that kinda stuff- it's just that the studies are hard and the teaching is fast. like, none of the teachers asked about the basics or anything- they just went into the topic- no introductions, no course planning, nothing.
plus, we have like 2 hour lectures so they taught a LOT of things and i don't even have the textbooks so i don't know how i'm gonna learn anything tomorrow. and none of my friends were able to take decent notes because the teaching was super fast and UGH I AM FREAKING OUT.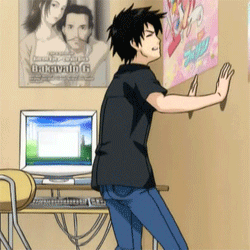 if missing one day is causing me so much anxiety then i literally don't know how i'm gonna survive the next 2 years in this academy. you better send an ambulance.
and fun fact- i'm gonna be there for 8 hours everyday with barely one break for lunch. so yeah, life isn't looking up for the next 2 years.
…
ALSO my life has been awry ever since march. before that, i was super organized and my life was super on track. waking up at 5 AM, working out an hour, drinking 4-5 liters water a day, spending time journaling and meditating everyday- that was me.
but then suddenly, my final exams were here and i had to like reschedule EVERYTHING and i just didn't have time to plan, or meditate, or look after myself anymore. and for some reason, i lost the motivation to do anything even after exams were over.
notion was a huge, huge help and also motivator for having a organized, healthy life for the past 6 months. but nowadays even than doesn't feel right. i redesigned it a few days ago- changing up images and quotes but nothing really seems to be helping me to plan it all. i- i don't even know how i'm supposed to be planning it all.
god, i sound like such a pathetic mess rn-
ANYWAY.
i don't know what was the point of this post, and i don't know what response i expect from y'all. tbh i don't even expect any response from y'all because how can you respond to a post like this?? ig i just had to get it out of my system~
wish me luck!! i'll update y'all next week and take care!! :')
janhavi
and yeah, I NEED MORE TIPS ON HOW TO STRESS ORGANIZE MY LIFE because apparently i'm not a pro at it like i thought.