webtoons are a blessing and that's all i have to say.
In case you've been wanting to start reading them, then consider this a sign to do exactly that, because buddy you've been missing out.
I discovered webcomics in 2020 when the heartstopper comics were EVERYWHERE and i didn't wanna miss out on all the cuteness. The rest is history hehe, but I'll let you know that once you start reading them, you won't be stopping anytime soon (especially in exam season).
I was reading random blog posts a few days back and i happened to come across this post by nikitha @Nikszine– which is from a while back but it inspired me to write this post because i thought it would be a nice idea to shove all of my recent favorites in y'all's faces :') So grab your coffee, put on music and let's go‼️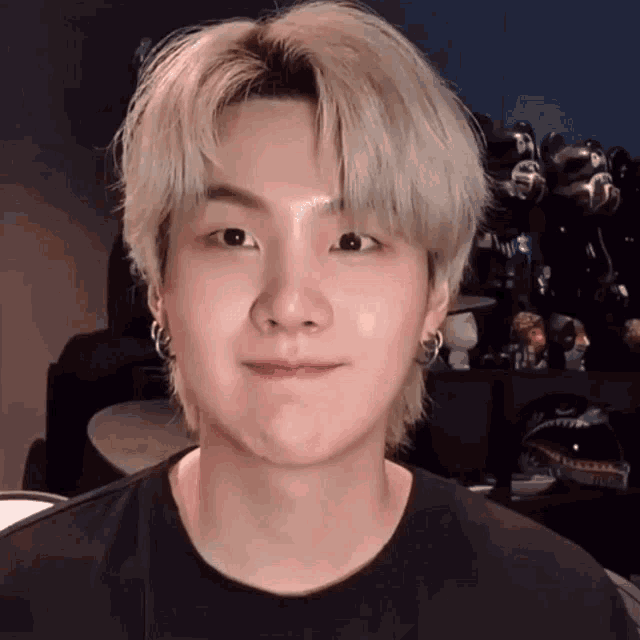 the first thing that I've got to say when it comes to this one is that it is SO MUCH more than what the description promises. it starts off at that point, sure, but it evolves and takes the story to many different points.
this follows Nari, who is just starting out high school- she's had a successful diet and makeover, and hopes that it will lead her to popularity. But then the three most beautiful girls in the school start hanging out with her and she feels like the 'ugly duckling' between all the swans.
It touches on highschool views about popularity and what's considered 'beautiful', and how nari deals with so many things just because she's the friend of those three people.
but the best about this is definitely the friendship dynamics. they're THE BEST. all four of them have unique personalities, and really messed up backstories, and the way all of it just comes together is amazing.
this might just be one of my favorite webtoons
---
the protagonist of this is a social media star, and she has 'everything', which includes a serial-killing stalker watching her every move.
i binged all of this in one day and i instantly regretted it because HEAVENS IT'S SCARY AF.
no seriously, no other webtoon had me THIS terrified and if your parents keep warning you about the dangers of social media then this just proves them right lmao.
not gonna lie, the plot wasn't exactly unpredictable, a lot of people in the comments got it right it the earlier episodes itself but there was kind of a whole mysterious, dark vibe around it which just makes you wanna read more.
the only thing that was annoying was the protagonist herself. I mean, WHY can we never have a smart, wise female lead who knows how to think??
the fact that this doesn't have the conventional 'justice being delivered, evil being destroyed' kind of ending makes it better.
read this, man. just read it.
---
this is the only fantasy webtoon i've read because i'n not into fantasy/sff ones and this one's not that much of a fantasy anyway.
i had been seeing this around and it seemed interesting but i wasn't really sure if i should read it. but then

the previously mentioned very cool nikitha

(whose taste is 💯💯) also suggested it, so i gave it a try and boy was it good 😌
the unique feature of this one is that it shows the main ending in the beginning and the rest of the episodes showing how they got there- and that is so interesting.
the main character is absolutely amazing, the relationships are all complicated and the emperor and his mistress are trash and it's all a BIG MESS which makes it so much more interesting to read.
at a point you're just screaming at all the characters. maybe because you're frustrated, maybe because you want them to stab each other, and maybe because they all just make you wanna scream because again, it's all a big mess.
if you want drama, then go no further than this
---
ugh this one has so much drama- i binged it in one reading but it's ongoing so i was left wanting more.
smart female lead!! bobae is always one step ahead of her nemesis and it's pleasantly surprising to see how she has a solution for everything and is willing to get back at people who have wronged.
it is honestly so satisfying to watch karma hit su-eun and see her be dragged down after everything she did. she didn't even stop at using a dead person's name to get famous and bring bobae down, but i hope we get some kind of justice for this whole deal.
it has a reality show and loads of drama, that's it tbh 😅
---
Y'ALL THIS WEBTOON IS GOLD I LOVE IT SO MUCH 😭😭😭
it has amazing leads, a great storyline, gorgeous art and the best alien who everyone adores. and it's hilarious asf. what else do you want??
the protagonist, Rei, is your typical manga-reading tomboy, oblivious to everything around her and wanting a perfect love story like the one in comics. And opposite to her is Hanna, pure sunshine and rainbows (pun haha) who has a crush on rei and just wants rei to notice her.
and then there is hansum ochinchin, the school's hearthrob. but who is he really? why is no one questioning that chin?? and why is susan the only one being suspicious about the weird things he says??
someone in the comments section once said 'i like how 95% of this story is about rei and hanna being dumb gays and their romance while the rest 5% is about hanna's secret spy mom and hansum being an alien' AND I TOTALLY AGREE.
that's five for today! i might do a post in the future listing my all time favorite webtoons, so look out for that!! (or maybe not- i can never guarantee anything lol).
as for my vacations, they're going GREAT. we went out for pizza yesterday and my best friend also came home and we chatted for a looong time which was amazing. also!! i'm going out for a movie with all of my family tonight and i'm so eager for that because it's my first time going out for such a late show!! and also because it's a horror movie hehe ☠️
are YOU into webtoons? which ones have you read? and which are your favorites? have you read any of the ones i mentioned? spill in the comments!!
janhavi xx
⬇️ AND i'm just gonna leave this here to lighten your day but also because it is painfully accurate 😅⬇️